Alumience A.G.E.™

An exclusive formulation that reduces the visible signs of aging caused by free radicals, pollution and advanced glycation end products (AGEs).

buy here

MicroDerm Polish

An invigorating microdermabrasion formula that actively exfoliates and retexturizes skin to uncover a smooth, refreshed and glowing complexion.

buy here

HydraBoost

A gentle and intensely hydrating pH-balanced cream cleanser.

buy here
we love this vit c.

what's inside?

where's the magic?

we're not alone.
A potent, clinically validated, antioxidant serum. A unique delivery system ensures the 15% vitamin C complex is always optimally active. The vitamin C crystals are kept separate in a unique cap and only mixed into the bottle of serum when you are ready to use it.
The vitamin C crystals are kept in the lid and only mixed into the serum when you're ready to use.
Why does this matter? It means you are always getting the mody optimally active dose of Vitamin C. No oxidizing.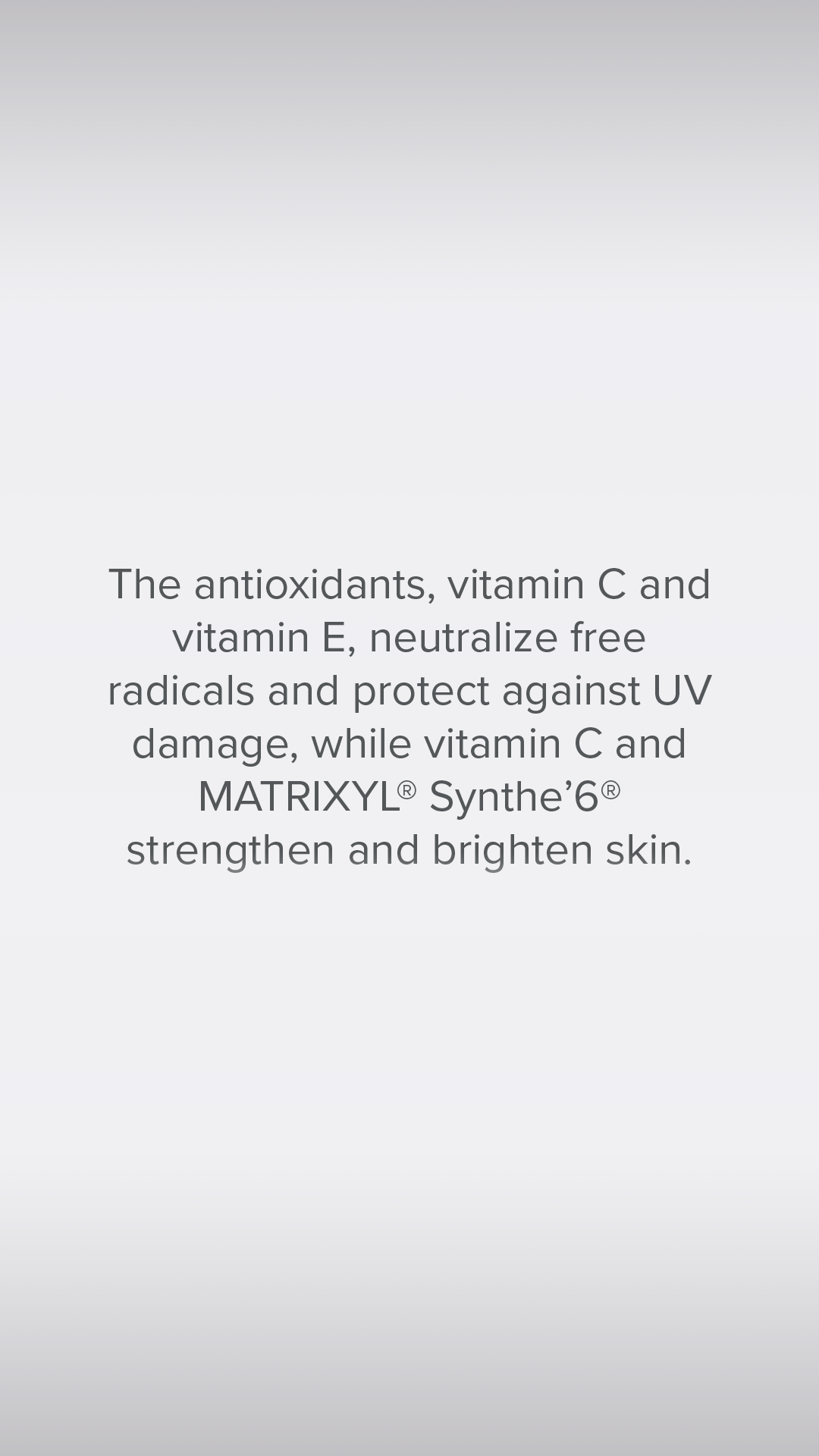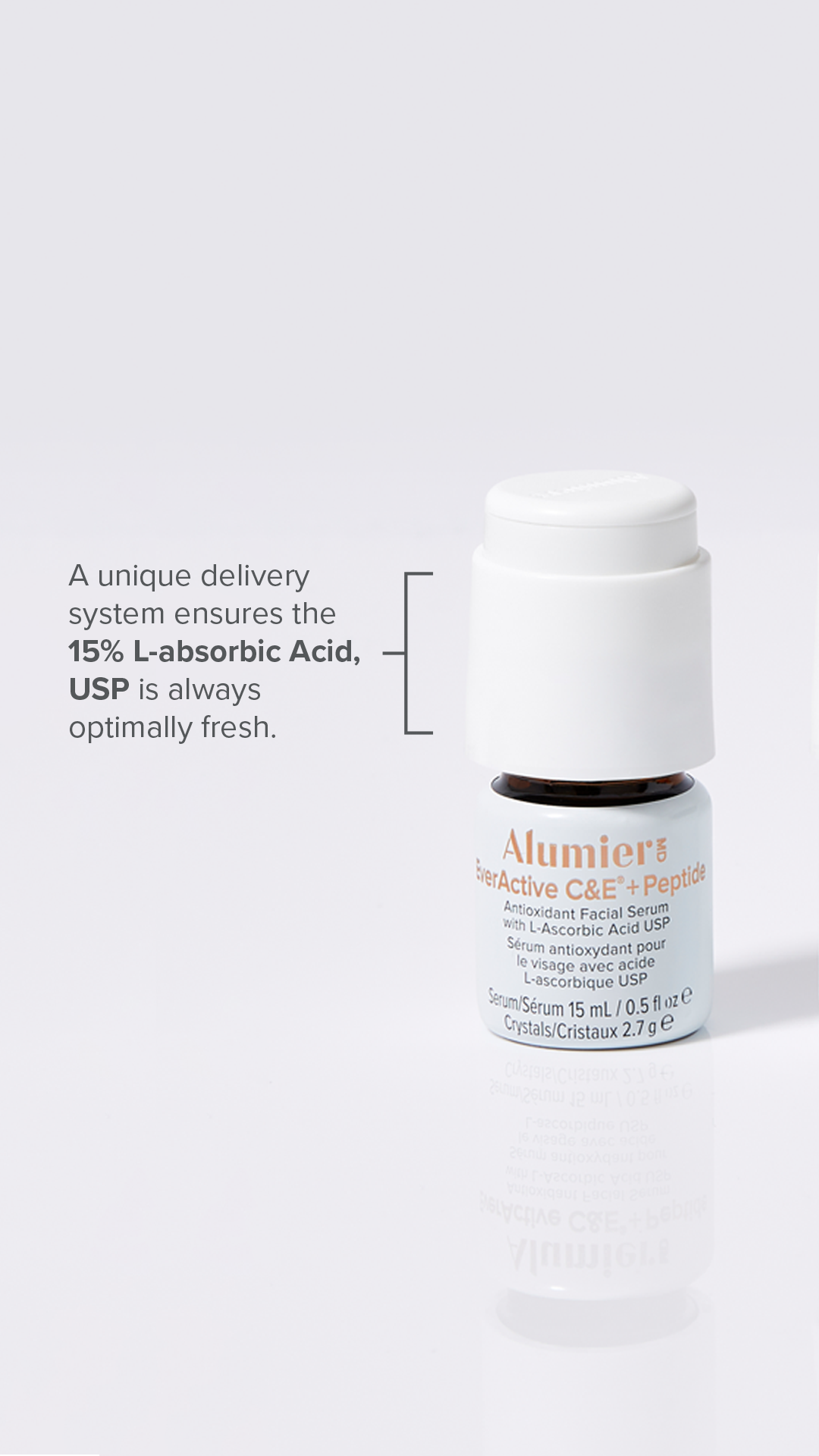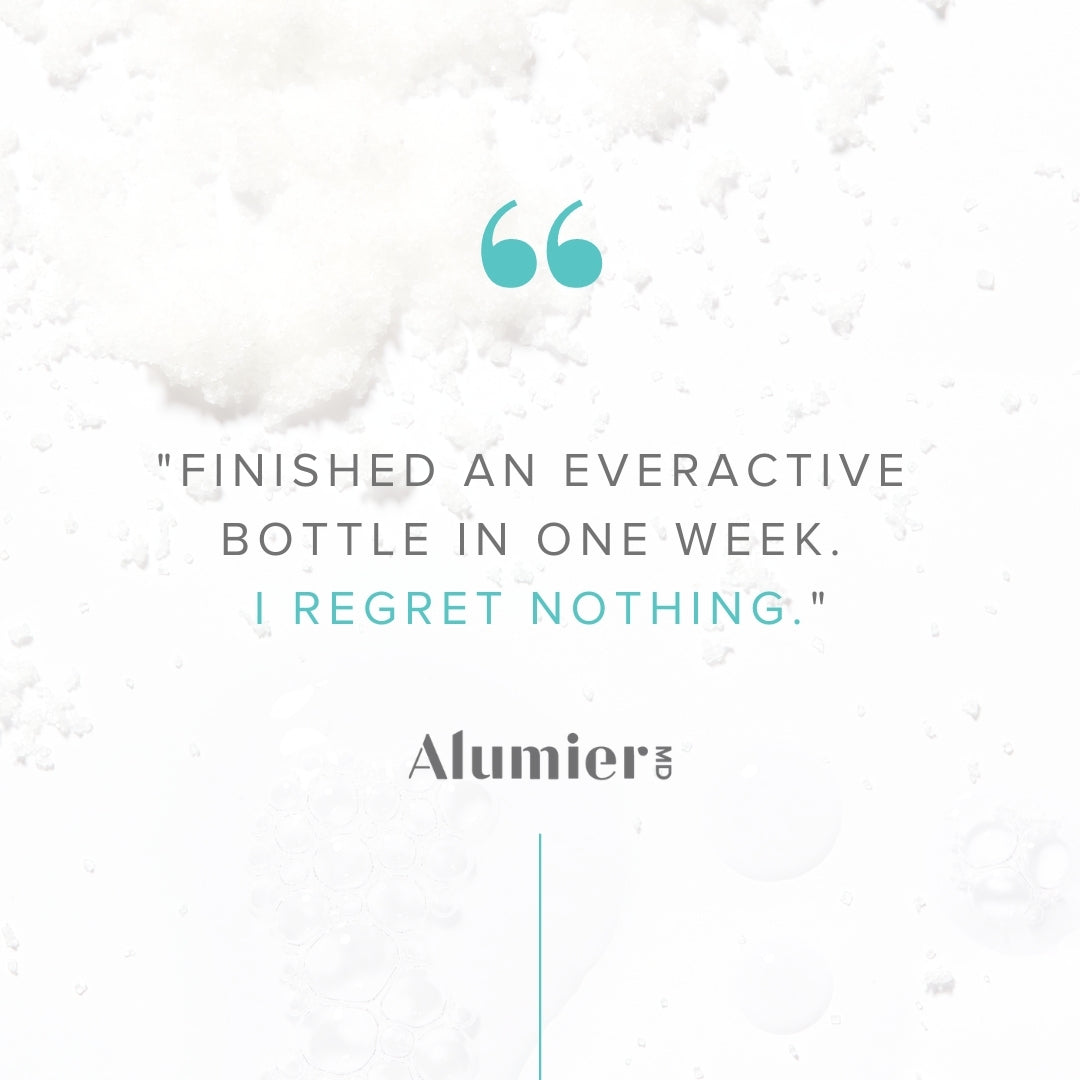 EverActive C&E™ + Peptide

A potent antioxidant serum to reduce the visible signs of aging. A unique delivery system ensures the 15% vitamin C complex is always optimally active. The vitamin C crystals are kept separate in a unique cap and only mixed into the bottle of serum when you are ready to use it.

buy here
HydraRich

A smooth rich cream packed with emollients and hydrators for the ultimate moisturizer experience. Ideal for dry skin.

buy here

Bright & Clear Solution

A refreshing skin conditioning solution that exfoliates cellular debris and refines skin complexion.

buy here

Purifying Gel Cleanser

A refreshing pH-balanced foaming gel cleanser.

Buy here
"I cannot recommend the Alumier MD Clear Shield enough. It is one of my go-tos for when I am spending a lot of time in the sun. It has a slight tint to it that makes it great on no makeup days that need a little bit of coverage. My skin always feels so hydrated and looks dewy whenever I wear it, which is an added bonus."

buy here

Clear Shield Broad Spectrum SPF 42

A lightweight, non-comedogenic, 100% physical broad-spectrum facial sunscreen.

Buy here
Calm-R™

A lightweight hydrating serum that provides relief for sensitive and redness-prone skin.

buy here

acne balancing serum

A highly effective, lightweight serum that penetrates pores to reduce acne, allow skin to heal and prevent new pimples.

buy here

Ultimate Boost Serum

A lightweight, hydrating serum that combines moisturizing and anti-aging ingredients to reduce the visible signs of aging.

buy here
Sheer Hydration Broad Spectrum SPF 40 (Versatile Tint)

A sheer moisturizing 100% physical broad-spectrum facial sunscreen.

buy here

Sheer Hydration Broad Spectrum SPF 40 (Untinted)

A sheer, moisturizing, 100% physical, broad-spectrum facial sunscreen.

buy here

Moisture Matte Broad Spectrum SPF 40 (Sand)

An innovative, broad-spectrum tinted 100% physical facial sunscreen with a matte finish. It can also double as your daily foundation.

buy here