training with laurel
Injector training is customized to fit the injector student's needs. Laurel will help to identify, develop and improve your skill set along with helping to meet business goals. This is done with preliminary calls prior to your in-person training.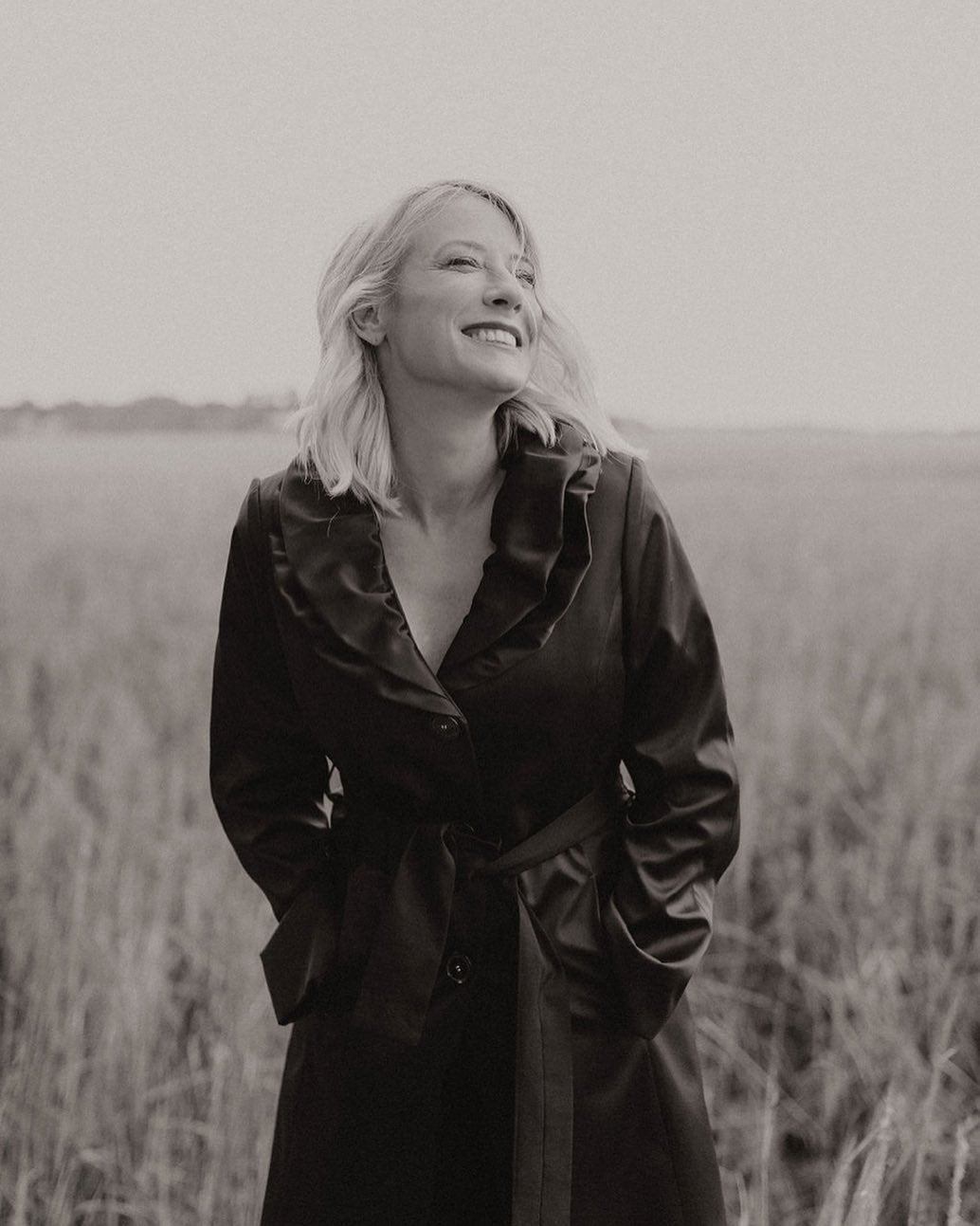 about laurel
Laurel has been in nursing for 30 years. She began her 19 year aesthetic career in plastic surgery. She went on to train with Merz for 11 years and has since trained over 3,000 injectors while also developing Continuing Medical Education Programs within the growing aesthetics industry. She also has consulted with L'Oréal in the development of their skincare lines. Laurel is CANS certified. 
Her continued involvement in multiple medical organizations and meetings allows her to remain current on all developments within her field and pass that on through her private training.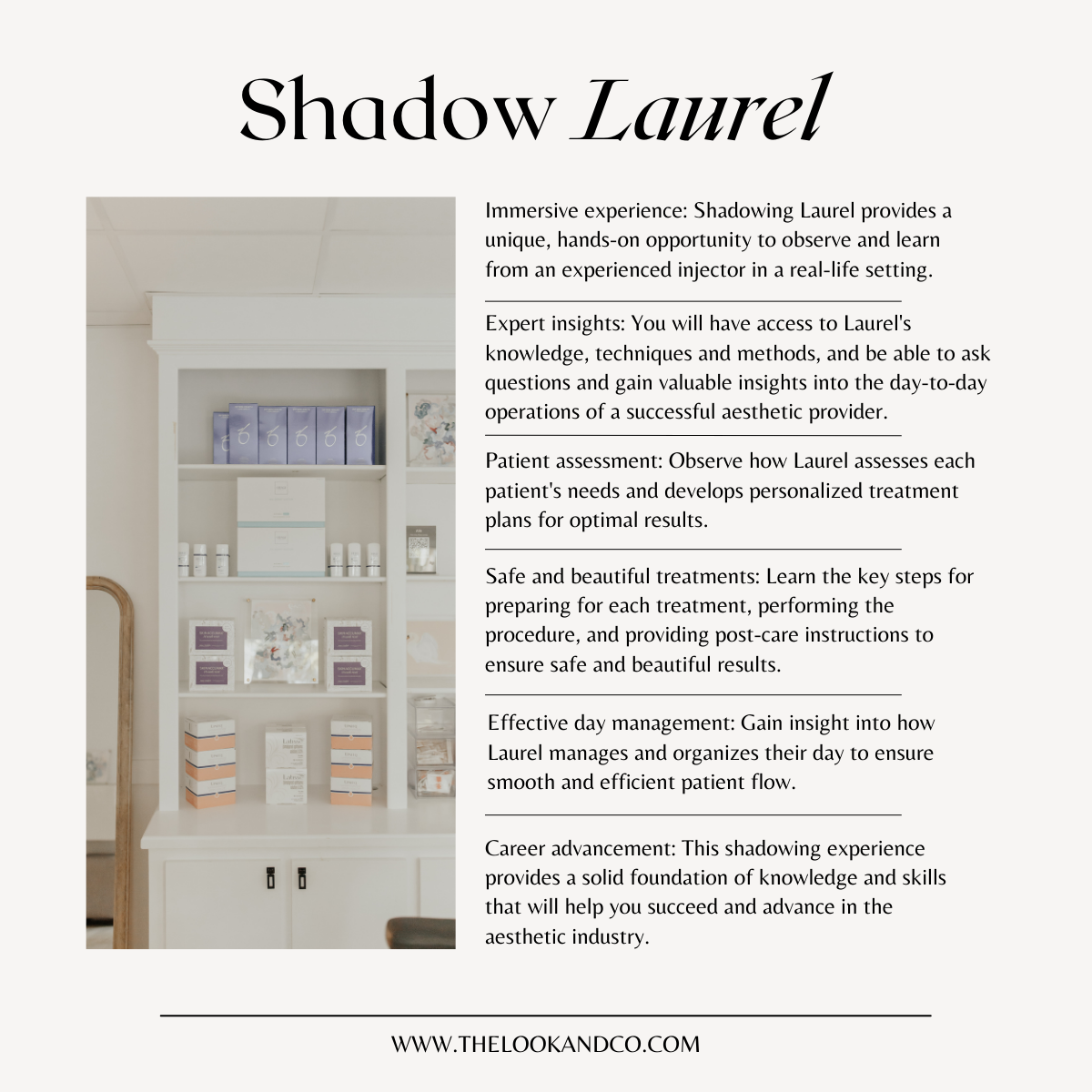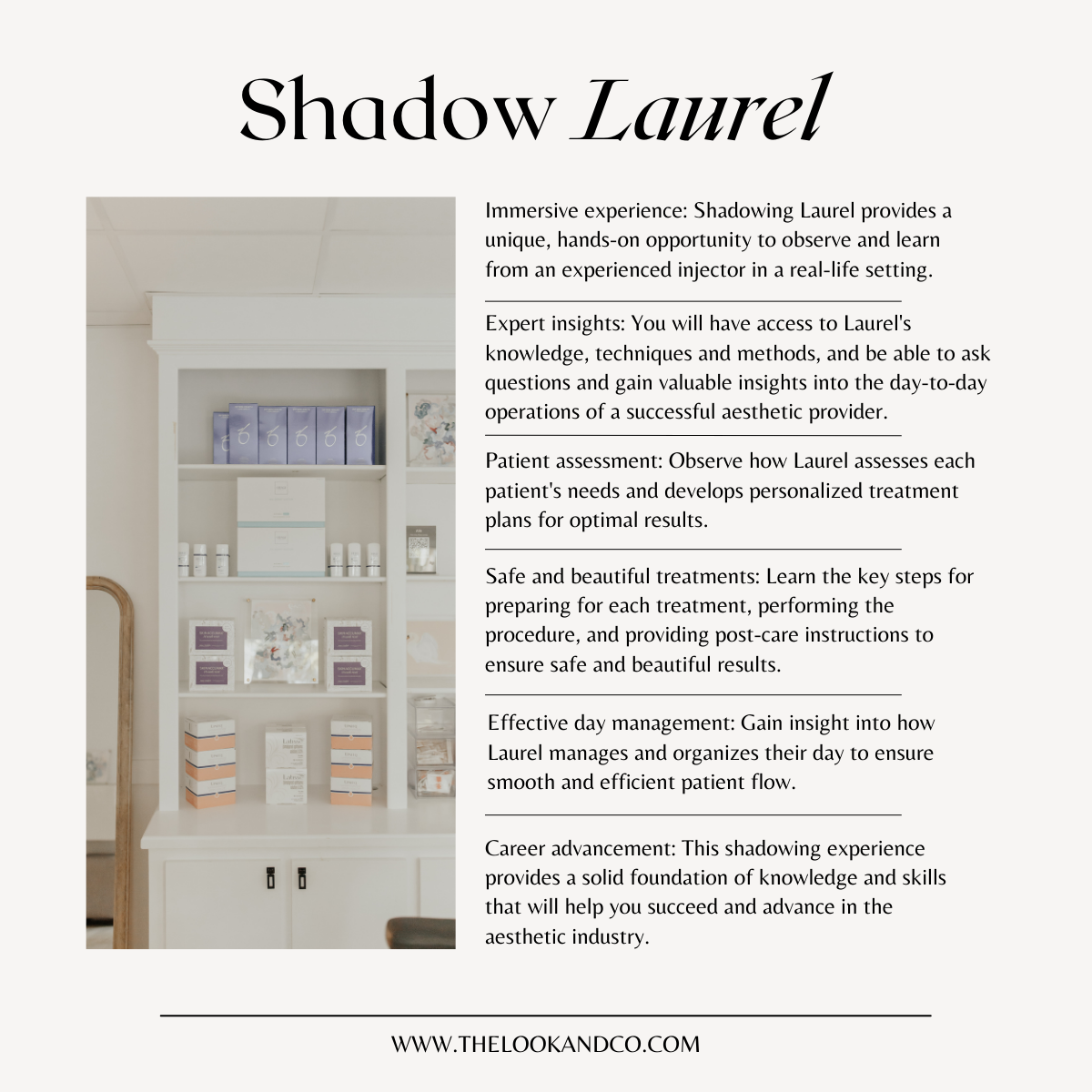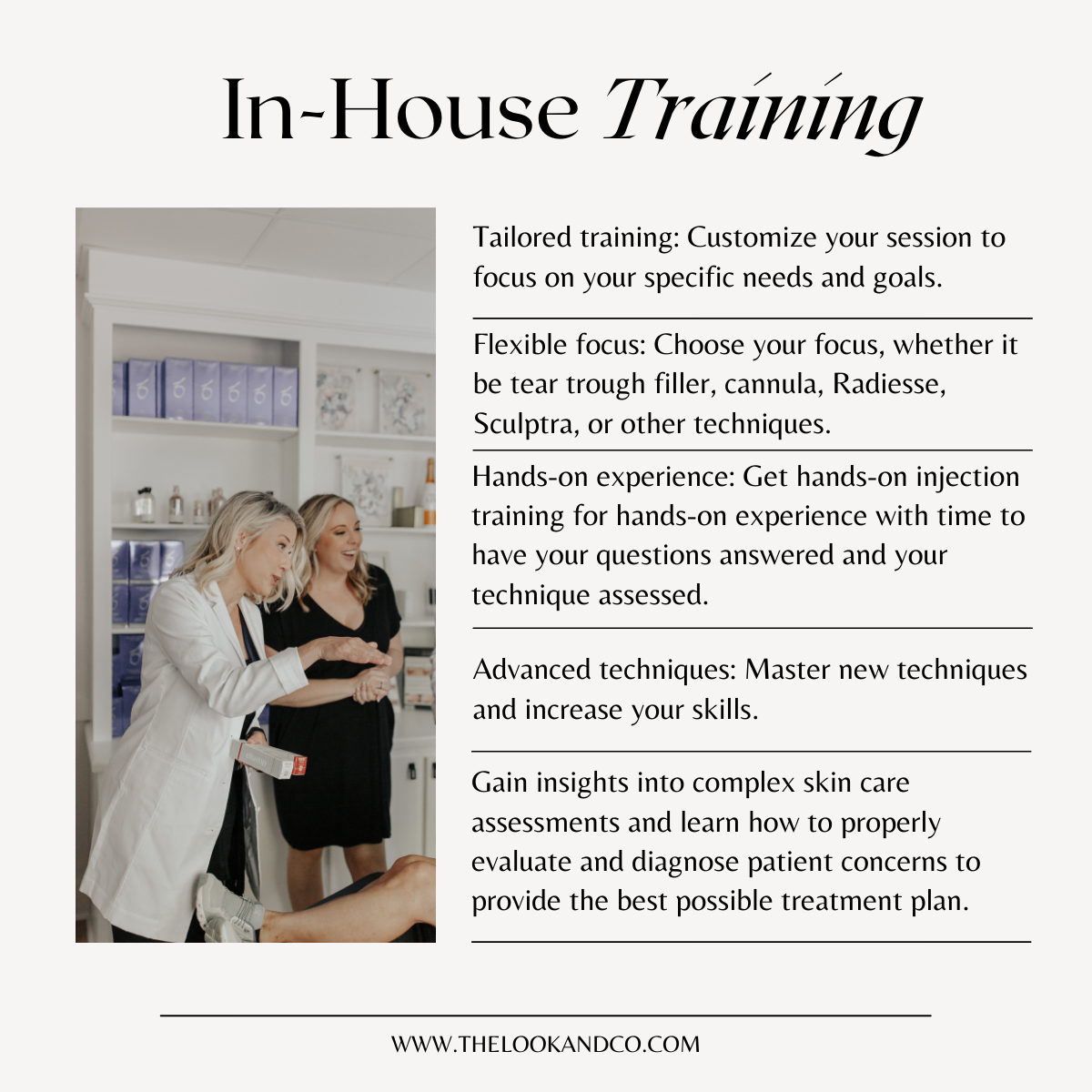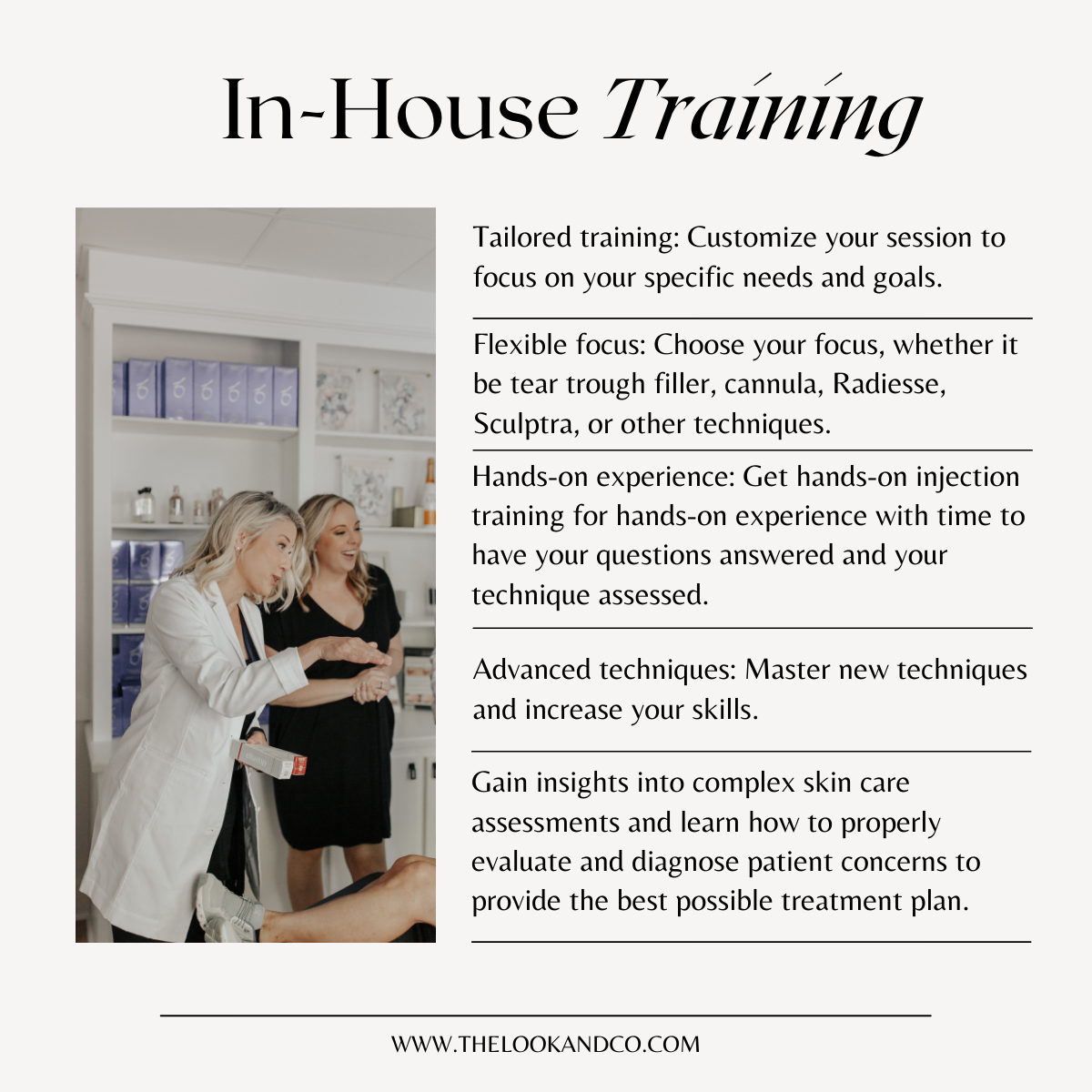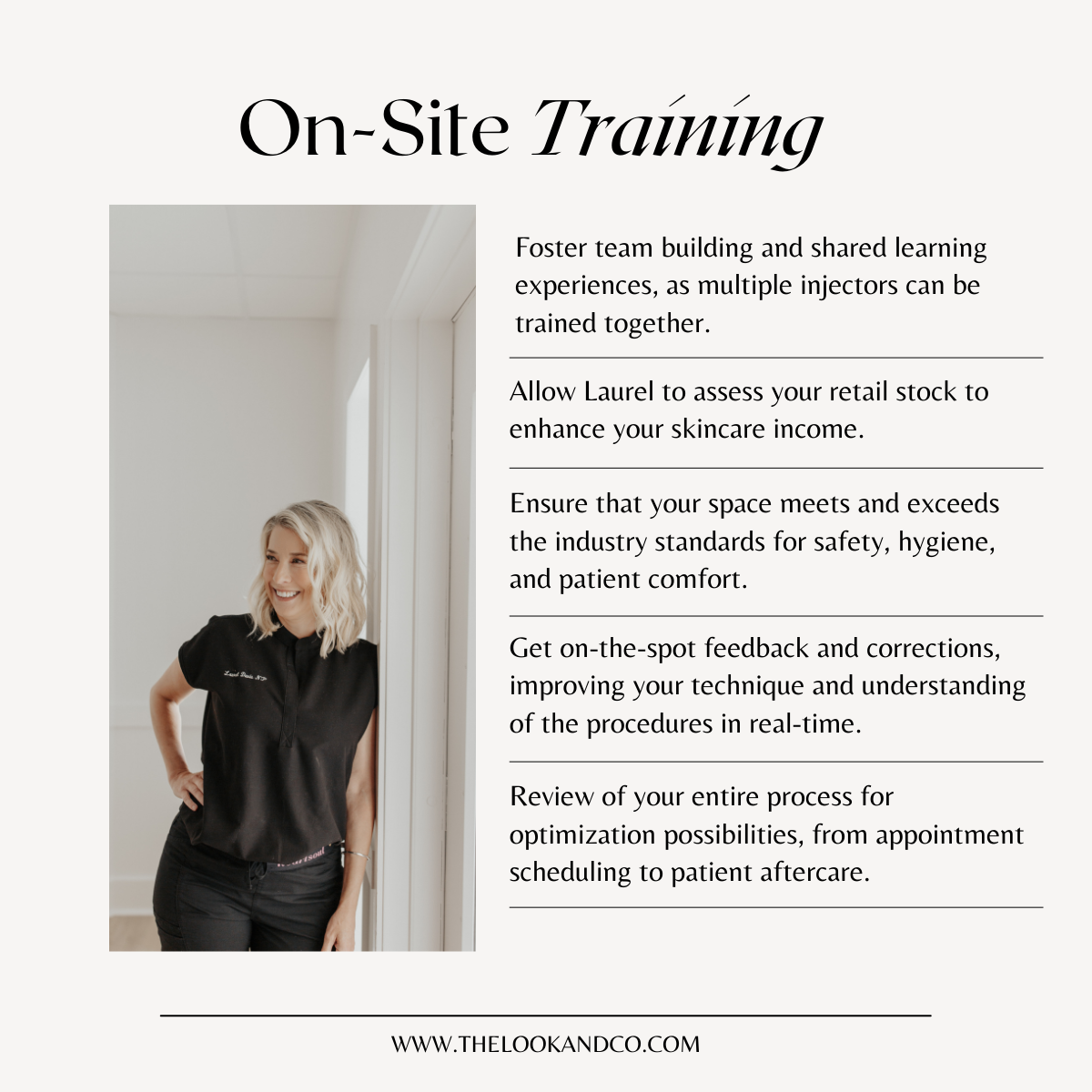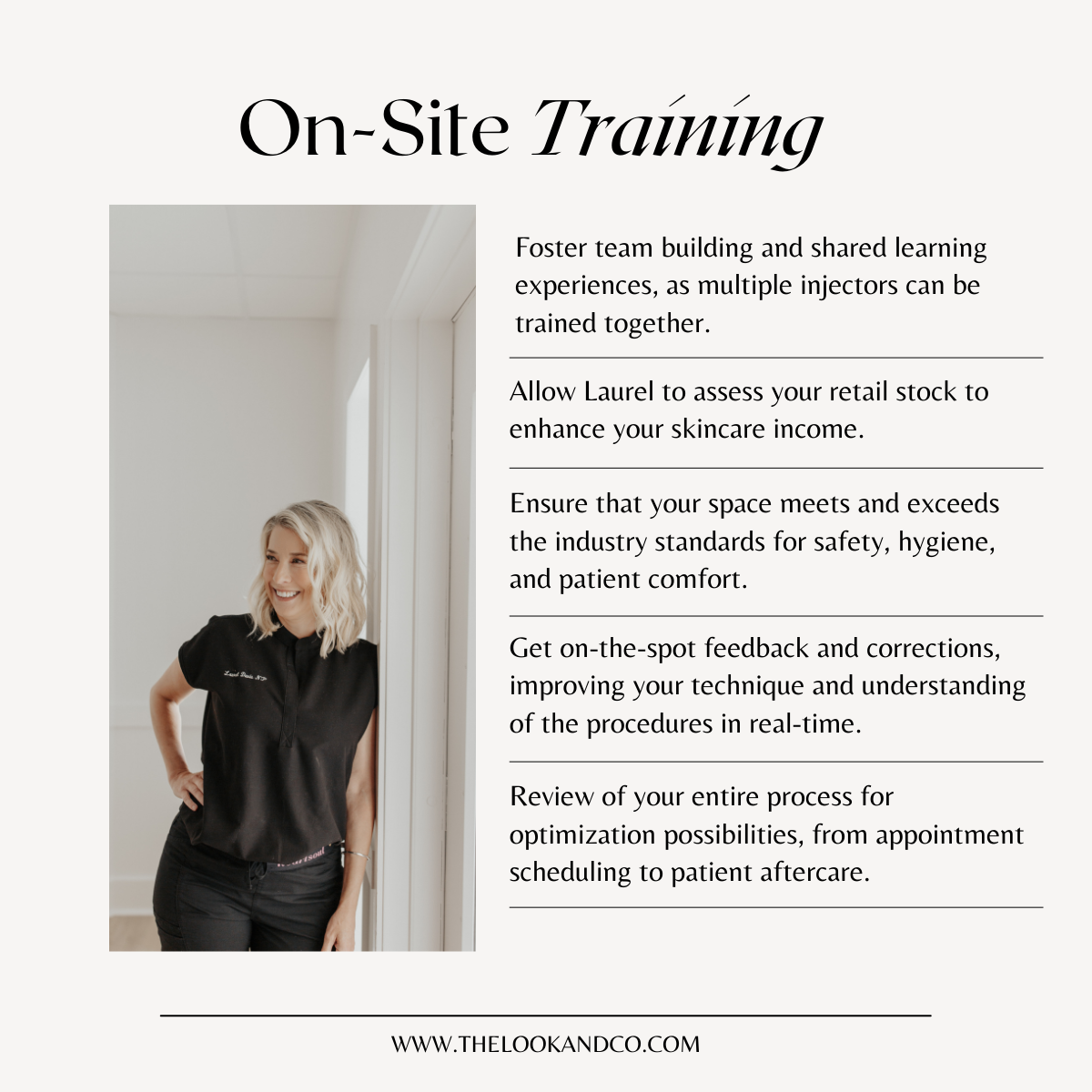 training
in house
Travel to Charleston, SC to train in Laurel's personal injector space for a private training. This option is ideal for those who want to see Laurel's methods & processes in action and learn in a real-world setting.
training
on site
This option allows you to bring Laurel to your location This option is perfect for those who prefer the convenience of in-person training at their own facility.
training
shadow
Shadow renowned injector, Laurel Davis, and gain first-hand experience in aesthetics. Observe treatment prep, patient assessment, education, post-care and learn Laurel's unique assessment style first hand.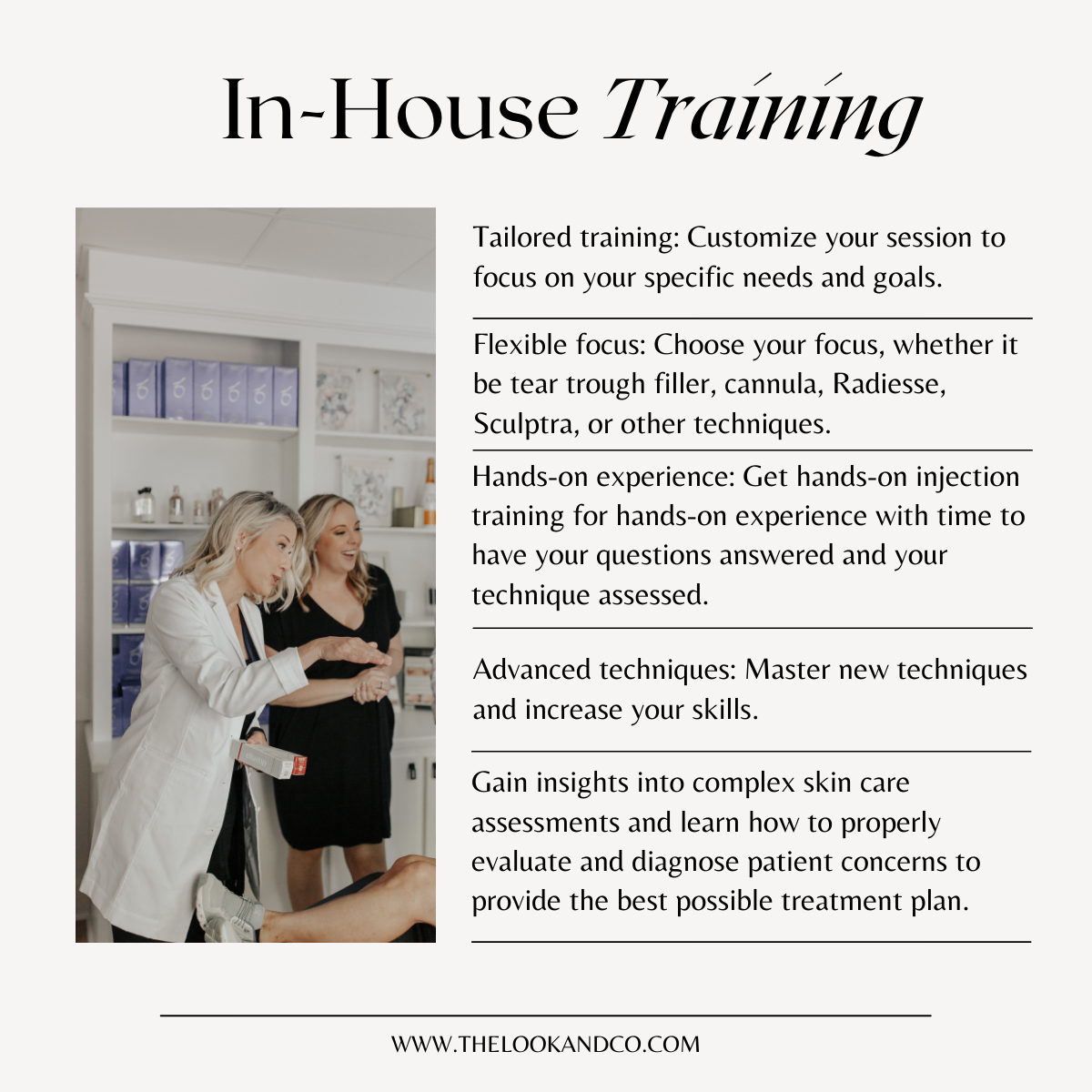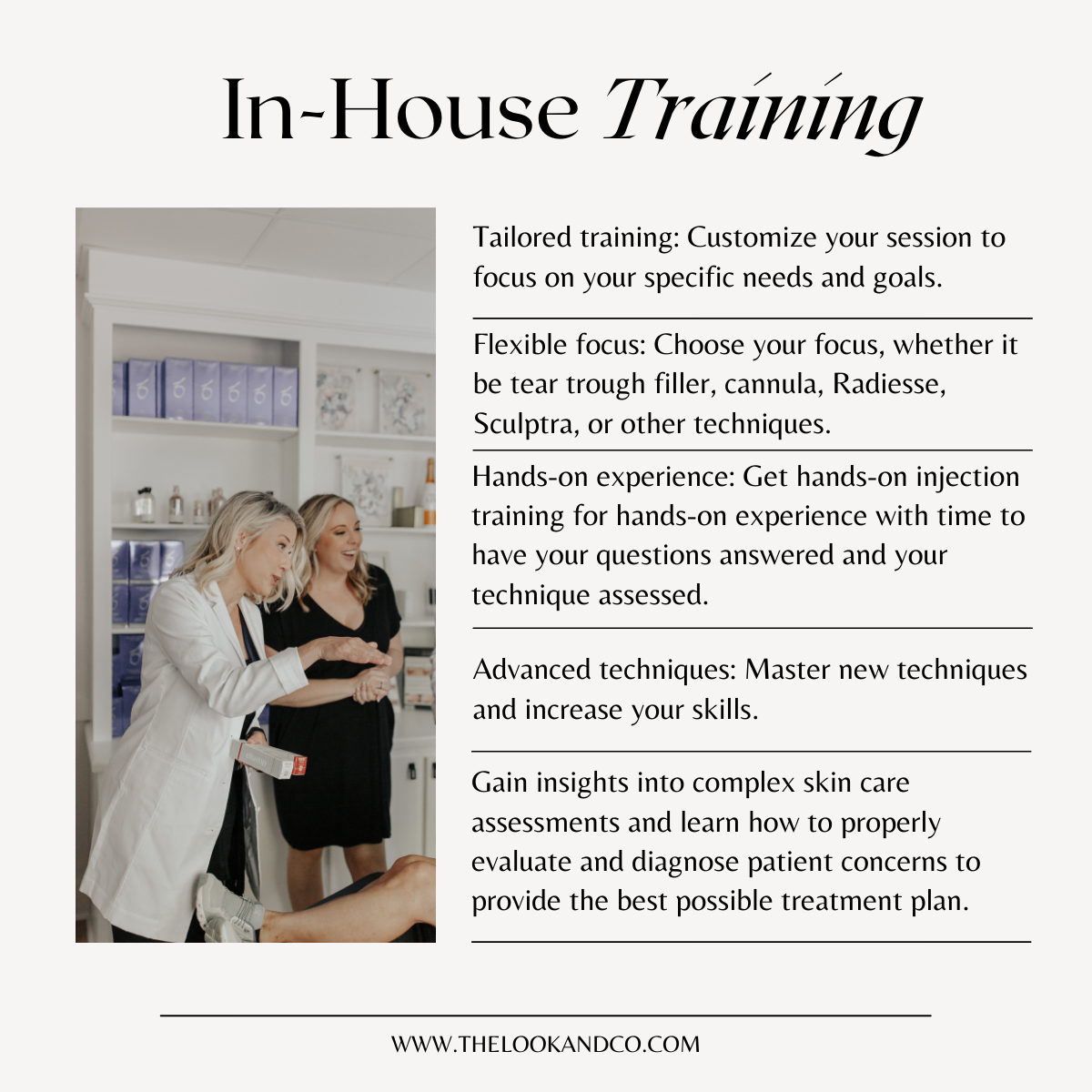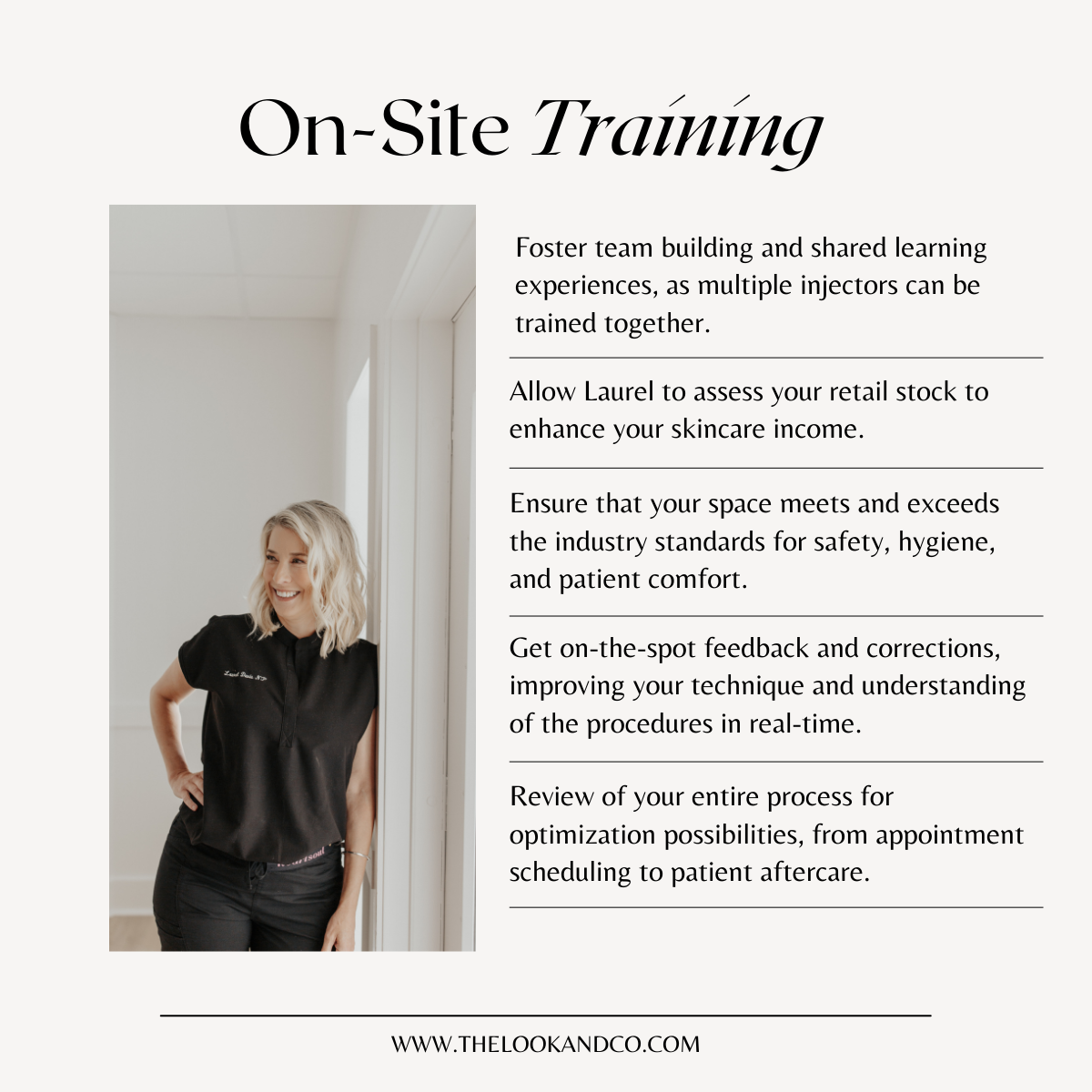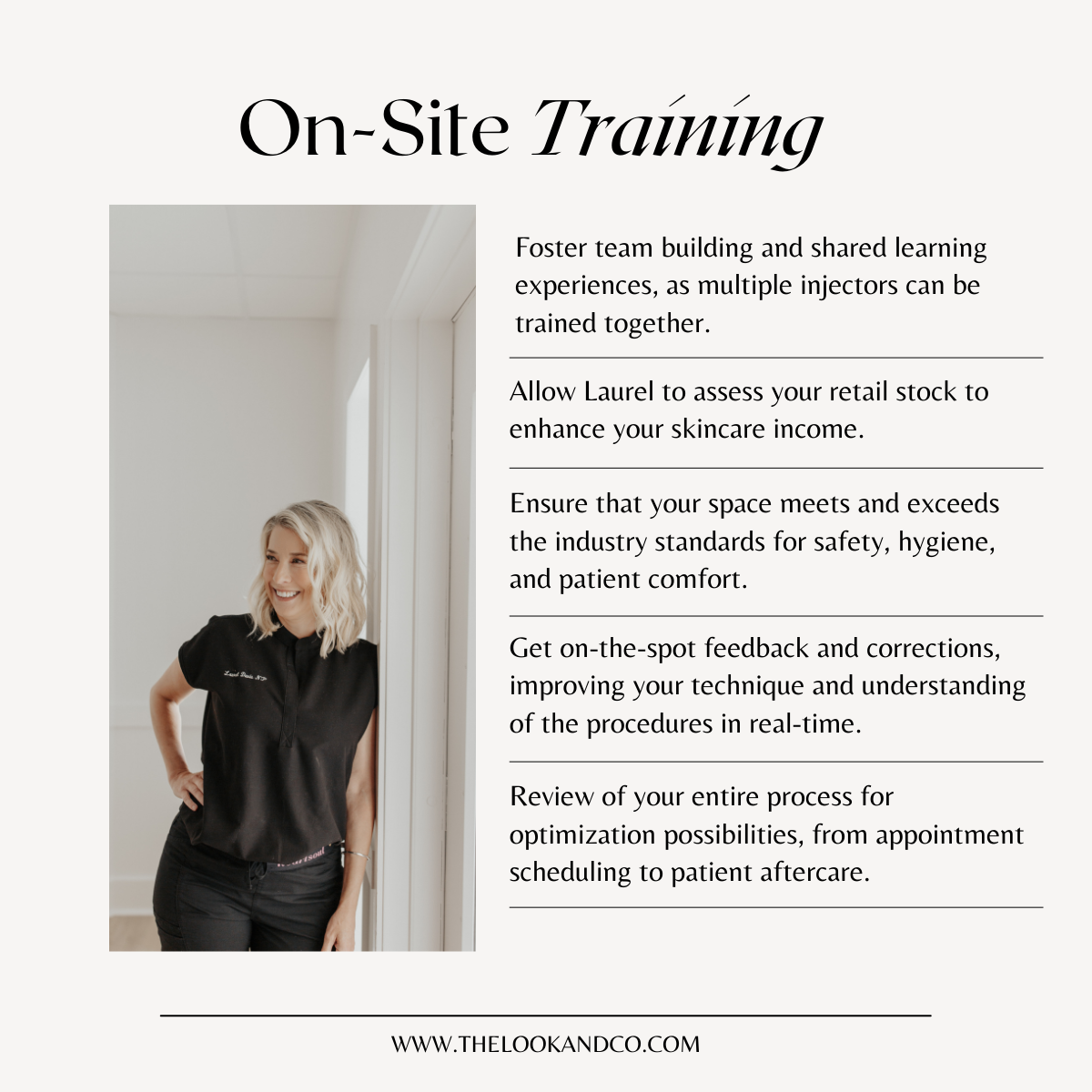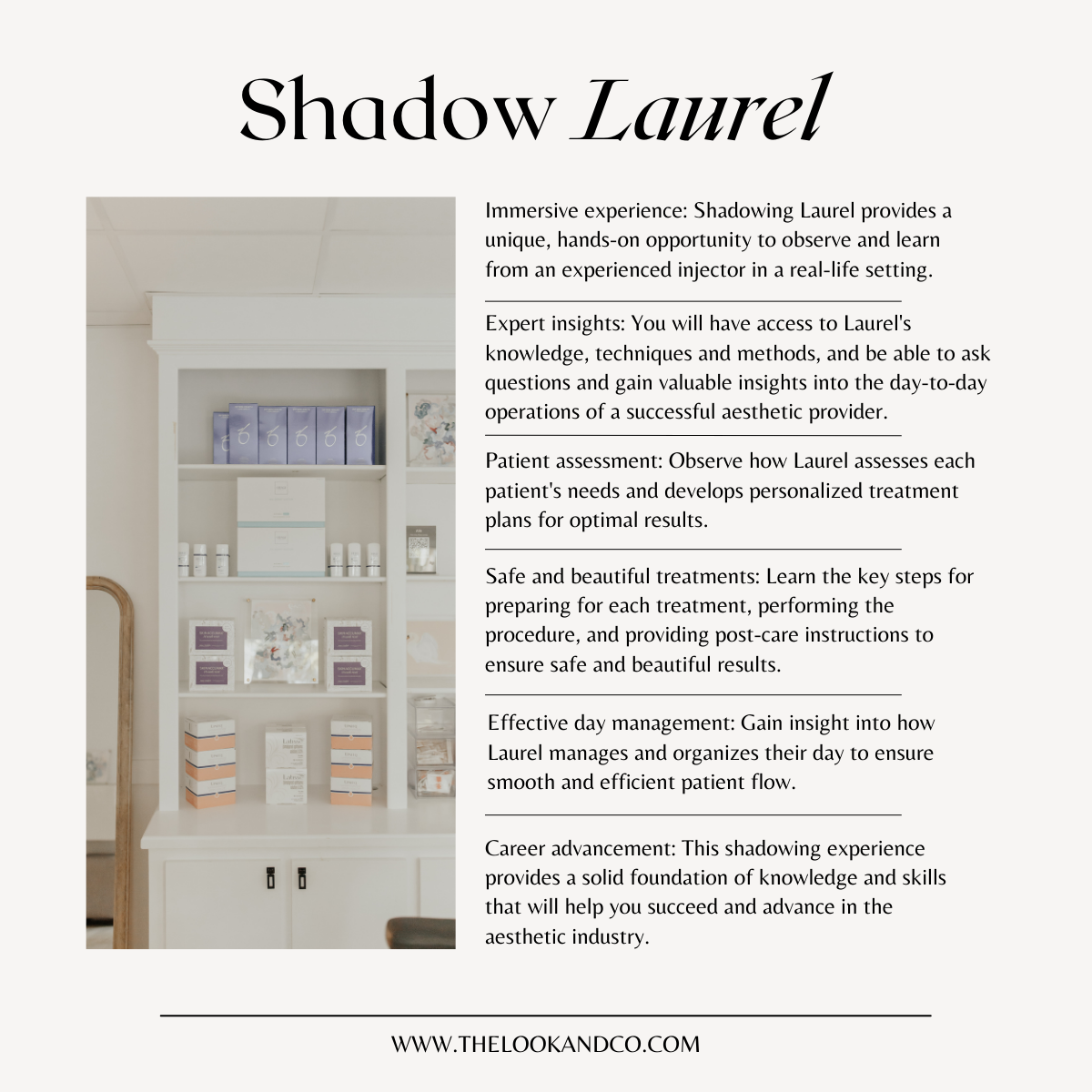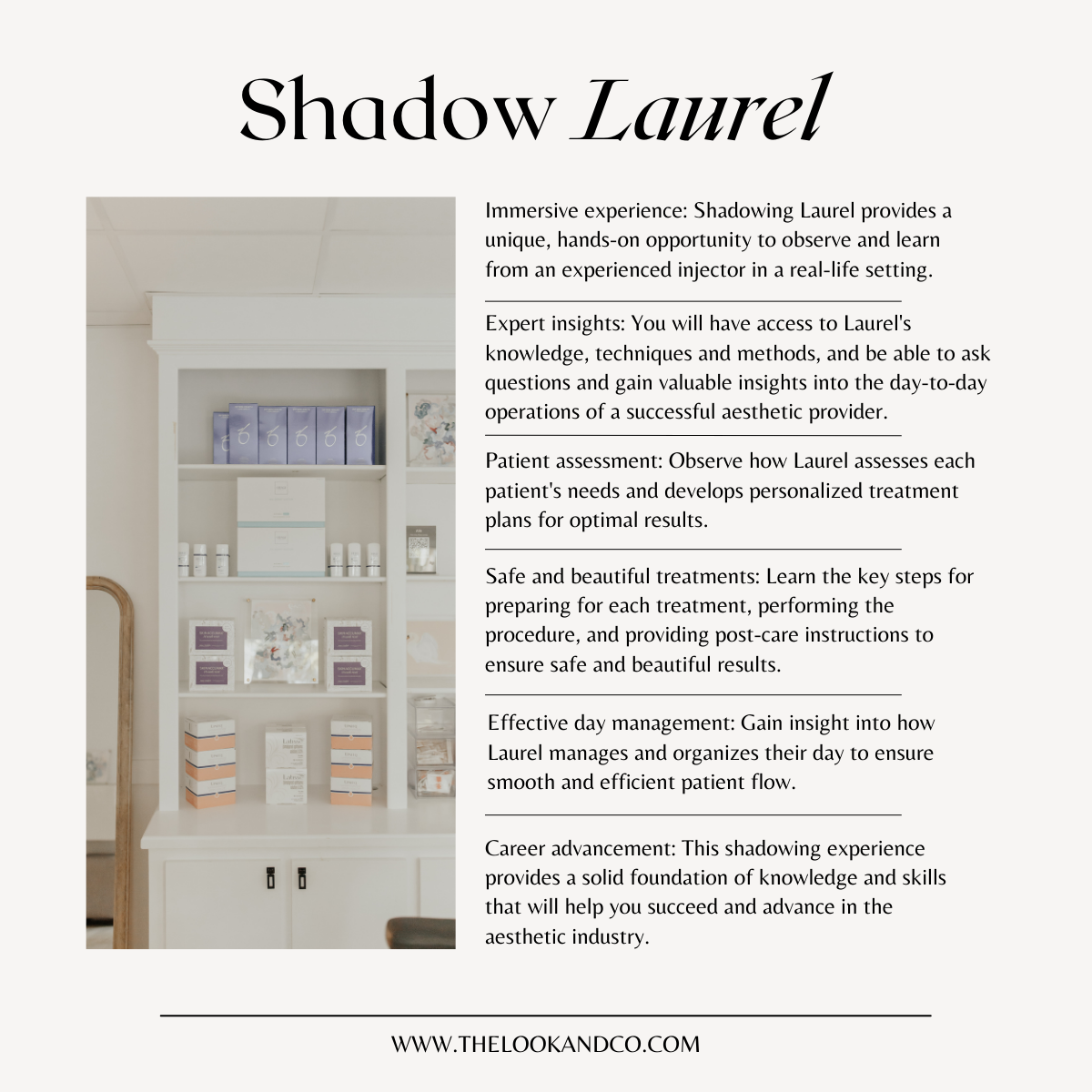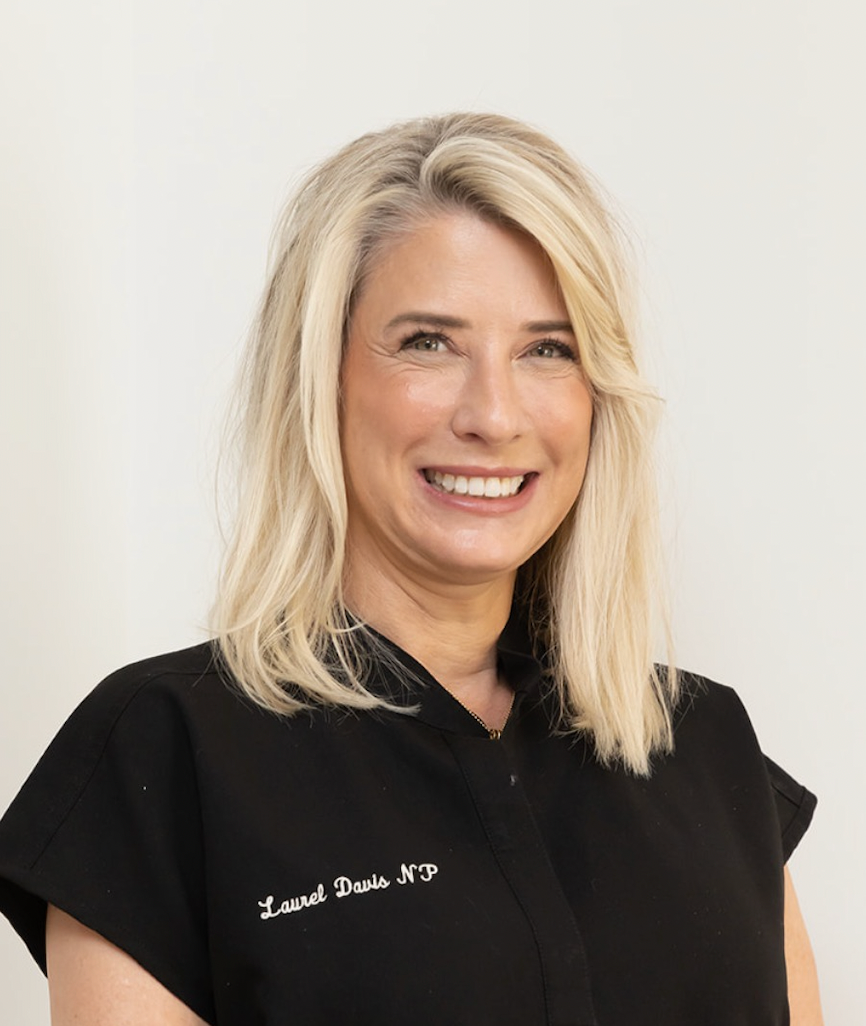 Pricing
Prices begin at $500 an hour in office with a four hour minimum.

Travel expenses are not included in the above price and if travel is required
prices begin at $600 an hour with a four hour minimum.

Patients and all products must be provided by the individual or office (if training is at your office).

Off and on-label training for filler and neuromodulators for all products.

REQUIREMENTS BEFORE TRAINING
Malpractice Insurance

Obtain malpractice insurance; it must state aesthetics off and on-label.
Companies include NSO and CM&F.

Medical Director

If you are an RN, you must have a medical director, with a written agreement in place and you must verify the rules of your state. GFE needs to be done prior if training is to occur at your office.


Check State Policies

If you are a PA or NP, it is dependent on state; ie - PAs and NPs must have a
collaborative physician in some states but not in others.

Testimonials


I've had the opportunity to work with Laurel on numerous occasions as both an injectable trainer and as an educator. Her knowledge of the products she uses is unparalleled and her communication style is straight forward, fact based and so
comprehensive that learning from her is inevitable for any audience.

Beyond this, what makes working with Laurel so unique is her high ethical standards and equal commitment to safety as well as outcomes. It's refreshing to partner with someone who puts this first. Her detail oriented methods are equally thorough and thoughtful and it's apparent she takes pride in effectively teaching others both the art and science of the products we use.


Kristen B.
Through her instruction she demonstrated an in-depth knowledge of both the practical and theoretical aspects of dermal filler and, in addition to the base training, she offered many tips to fine tune the injections and take the finished work from the great to extraordinary. She was attentive to me, attentive to the model, and really stressed safety which for me, is especially important.


If you are looking for someone who can elevate your level of service by training you on the latest techniques in such a way that you are able to immediately use them, then Laurel is certainly the right trainer for you.


Julia P.
I have worked with Laurel on numerous occasions. Laurel more than met my expectations in the role of trainer. She maintains a positive attitude with an acute sense to detail.

Laurel has excellent communication skills and is proficient with new and emerging injection techniques. She is patient, knowledgeable, and very considerate of other team members. She continued to follow up after training was complete and answered any questions post training.


April I.